When we arrived in Shenzhen it was like landing on another planet. First I thought it's because my lack of sleep, but now I know it better…
Hongkong is much like American cities, everyone speaks English and you will not have any problems to communicate or to recognize stuff in a 7eleven.
But as soon as you cross the border you leaf all the American and English things that you are familiar with behind you.
It's really hard to find someone who speaks just a few words in a language you can understand a little bit. There are some 7eleven, McDonald's and Starbucks, but the employees are hard to understand (no English, wrote that?) and even the meals and bottles and signs are only in chinese. We are very happy to have Johnathan with us, he translates the whole day. Without him we were lost… By the way, nobody is lost today 😀
Another problem is the great-Chinese-firewall. You can't use Facebook or the most Google-services because it is banned. You just don't get any connection. You are wondering how I can post on Facebook this morning? The secret-word is VPN… Build one to my router at home in Germany and tunnel through the firewall. If you ever plan a trip to China this is very common!
But apart of the communication-problems I'm surprised how modern the city is! On every corner is a buildingplace for a new skyscraper, thousands of bikes and scooters drive only electrical, the half of the taxis are e-cars, there are more LED-screens as in NYC! Very impressive…
So what have we done today:
After getting all the lost sleep we met Adriana, Karsten, Daniele and of course Johnathan again and drove by the subway to a place known as "SEG"-market. Mainly it is a market for electronic components but it is so huge! And so cheap by the way.
We entered the first house (the one you can find on the documentations on YouTube), and it is not just a market.
There are 9 floors with thousands of little stands, ordered by the things you can buy.
1st and second floor are reserved for electronic components, for example LCDs, resistors, LEDs in every single type you can imagine.
Then comes a few floors with more ready-to-use stuff. Cameras, laptops, routers… And as higher you get, the cheaper the prices get. Mainly because the products are just copies. You can buy a iPhone 6 for about 25€, but if you look exactly you see, that is running an android system 😀
Still a good price for a dual-sim smartphone with 4g, wifi, Bluetooth, dual-sim and two cameras…
Post from RICOH THETA. #theta360de – Spherical Image – RICOH THETA
On Sunday we just looked at the most stands, by buyed nothing. We'll come back on Monday morning to buy the bestprices 😉
Outside and in the other buildings you could buy drones for about 15€, ebikes for 400€… Not the pedelecs you find in Germany, more like e-scooters!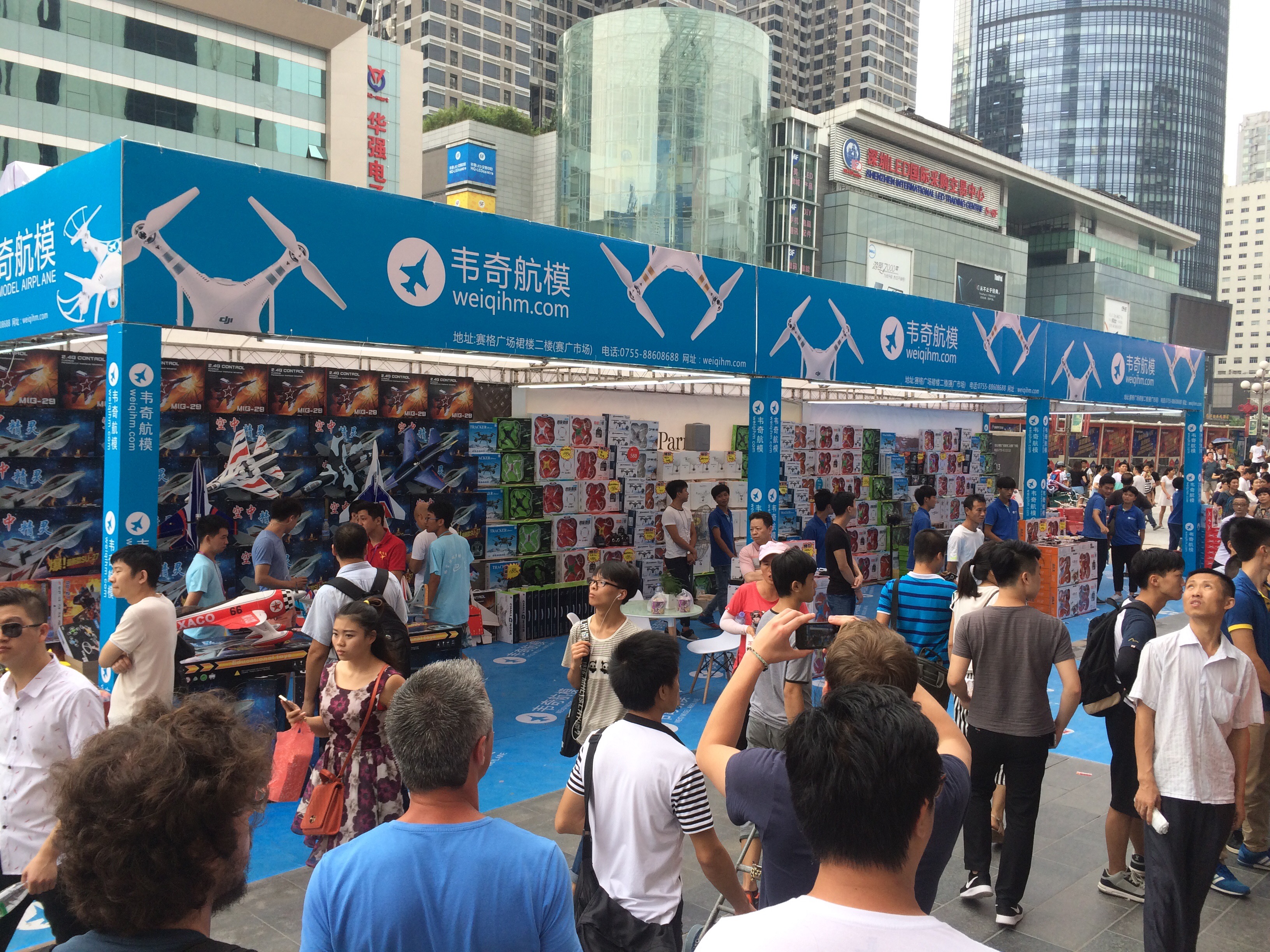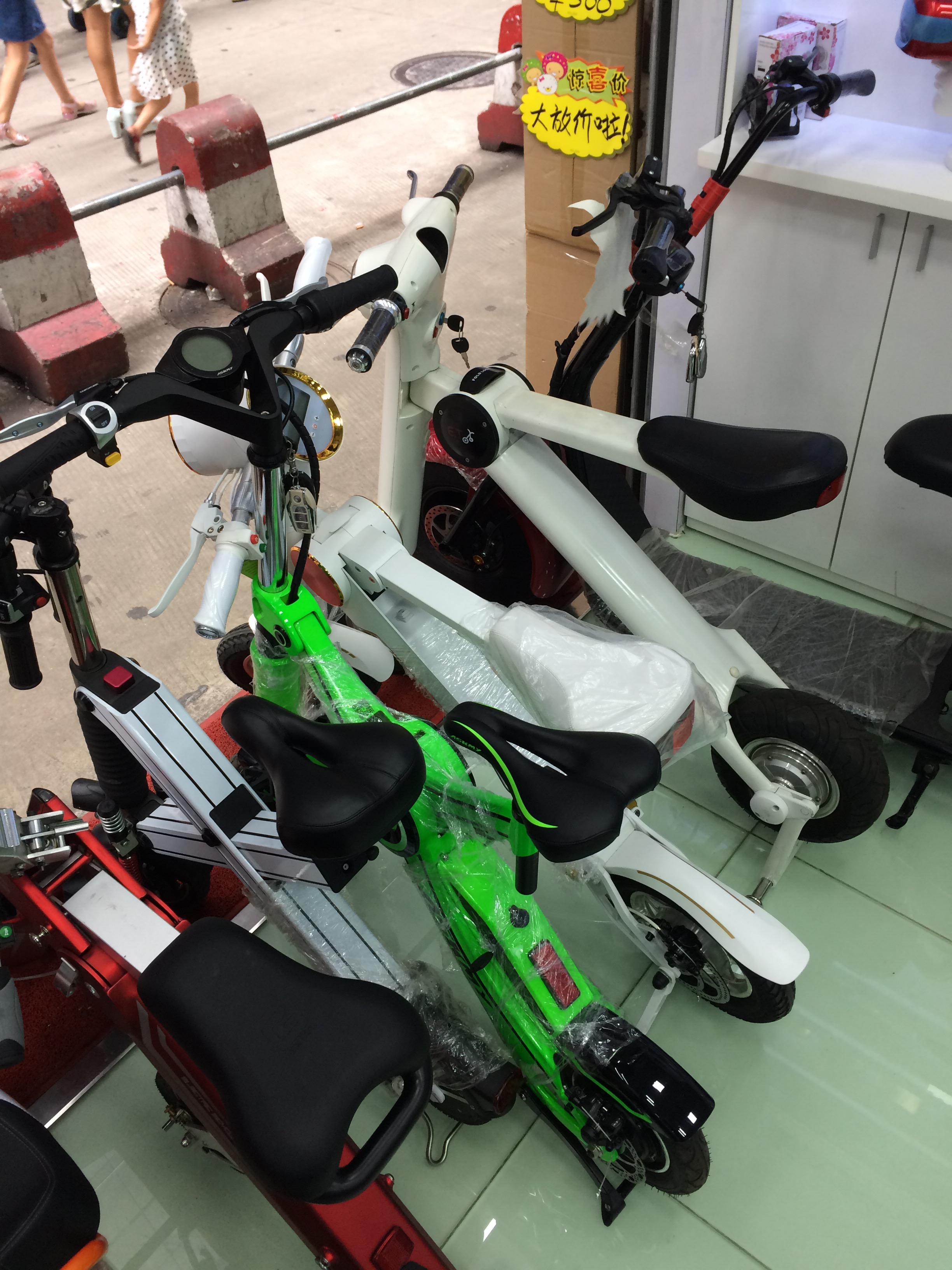 On the way back we made a quick stop at the Sheraton hotel. This is the place where the fab12 is placed…
In the lobby we met Neil and Jan, founder of the FabLab in Aachen, and to guys from the USA. I forgot their names…
However, we was hungry and Jan and the us-guys came with us. Hard to find a restaurant with a free table for 9 persons, so we ended up in a traditional Chinese-restaurant.
Even Johnathan said it has some weird food and gave recommendations on "safe food"…

So he ordered some big plates with fish, shrimps, rice, noodles and vegetables. Worked nice and the food was tasty. I just tried the shrimps first and thought the red things were kidney beans.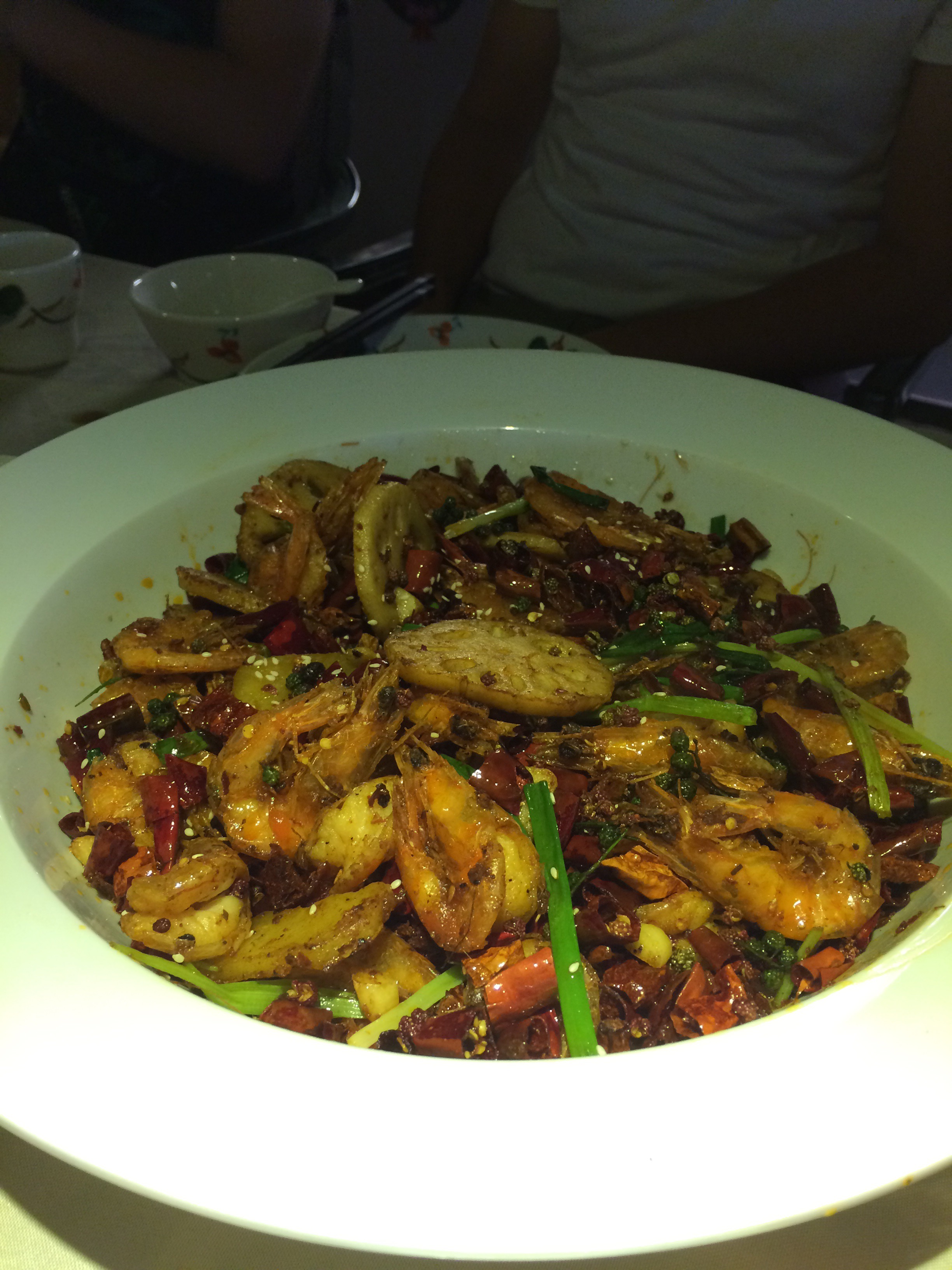 No.
It was cutted and baked red chillies. Very hot…
So after the dinner we went to a bar next to the restaurant where you can sit outside with nice live-music and Indian tiger-beer, very good after the chillies…
After a few minutes some people from the Fablab Barcelona came over to the bar, and after 30 minutes we was a loud party-crowd of about 40 people!
Everyone orderd some drinks or food for just everyone and we had a lot of fun, meeting all the guys from last year or we knew from the FabAcademy.
Only got a theta from later on, when the most people was gone already, but better than nothing:
Post from RICOH THETA. #theta360de – Spherical Image – RICOH THETA

At 3am we went back to the hotel, happy about the very fine first day in Shenzhen 🙂